Biographies

Janet White

I began my work as a counsellor when I was 18 and thus have been working in the counselling field for almost 35 years. You'll be happy to know that over the 35 years I have gone to University and completed both my undergraduate (a BA in Child and Youth Care) and graduate degree (a Masters in Human Sciences). I have also done a great deal of informal training. I am a Registered Clinical Counsellor, which means that I have full insurance and am often acceptable to health companies; when counselling is a part of your benefits package.
I call myself a relationship counsellor as I work with our relationships to self, others and the world around us. I believe that what you bring to counselling is expertise on you, your experiences and where you are seeking to create difference. I bring to counselling my expertise in the helping process, my experience and all of who I am. I believe that the therapeutic relationship we create is a key to our work together. This means that we respectfully collaborate with each other in a way that best gets you the help you are looking for. Within the ethical guidelines of my association I work for you; if you are using a third party to pay for the counselling we may have to also keep in mind what they are willing to pay for.
Current activities
Therapist/Consultant/Clinical Supervisor, Maya Counselling, Penticton, BC

Sessional Instructor, School of Child and Youth, University of Victoria, BC

Family Therapist/Clinical Supervisor  School District #67

Clinical Supervisor – Stop the Violence – Penticton, Oliver/Osoyoos, Armstrong, Vernon & Keremeos

Children Who Witness Violence – 

Oliver/Osoyoos, Armstrong & Penticton

Boys and Girls Clubs – Oliver/Osoyoos & Armstrong

 Men's Counselling Program - Penticton 


Certifications / Professional Recognition
Registered Clinical Counselor, B.C. Association of Clinical Counselors(R.C.C.)
Clinical Supervisor, as recognized by B.C. Association of Clinical Counsellors
Working With Offenders, 10 day training program for Clinicians
Satir Family Therapist, Level 2, Northwest Satir Institute
Level II Trainer of Trainers, Peer Resources, BC
Level III Therapist, Workman's Compensation Board of BC
Gottman Relationship Therapeutic Training Level 1
American Association of Marriage and Family Therapy - Clinical Supervision Training
Professional Development Seminars (Intern) – Diploma of Clinical Counselling
Tedx 2014 – Celebrating the Problem Child 
ACTIVELY INVOLVED IN THE COUNSELLING FIELD SINCE 1979

Maureen Carey-Barkley

I started in the counselling field while working my way through university
and have continued on this path with enthusiasm for over 30
years. I earned a B.A. in Psychology and an M.A. in Counselling
Psychology while raising our family of 3 with my partner of 23 years. Since
this field is my passion, I am excited to learn and grow in my profession –
by taking further training, keeping current with research and literature
and most helpful, learning from each counselling experience. My trainings
include a variety of modalities and interventions for individuals who have
experienced trauma and symptoms of PTSD, as well as play therapy trainings and
workshops.

At Maya, we offer a play room setting for children, office settings for
older youth and adults. The playroom and expressive therapies are also available to
youth and adults! Much of what I love about counselling is the
opportunity for individuals to explore, be curious and develop awareness in
a therapeutic setting and at a pace that fits that person's needs. I am a
Registered Clinical Counsellor and this designation can often enable people
to use extended health benefits to access my services. You may email me
directly at maureencareybarkley@gmail.com

Current Activities:
Registered Clinical Counsellor at Maya Counselling
Devoted hockey/soccer/rugby Mom with a passion for volunteering (Girl
Guides and The One Person Project are my top two)
Certifications / Professional Recognition:

Expressive Play Therapy Certificate
Two most notable of many Trauma trainings:
New Frontiers in Trauma Treatment, and
Complex Traumatic Stress Disorders: Advances in Conceptualization and
Evidence-Based Treatments
Eating Disordered Behaviour Certificate
Self-Injurious Behaviour in Youth Certificate
Sexual Abuse Intervention: Child and Youth
Cultural Safety Training

Erica Markus-Pawliuk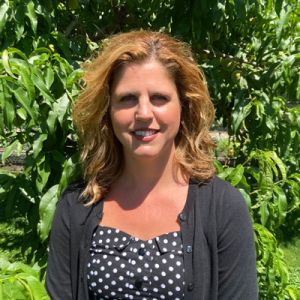 I believe the foundation of counselling is a strong and collaborative relationship. I use client centered treatments in my practice. I have been in the counselling field for over 20 years while also working through university. I have earned a B.A. in Child and Youth Care and a MA in Counselling Psychology. I am a Registered Clinical Counsellor with British Columbia Association of Clinical Counsellors RCC #18777.
I have spent much of my career working in non-profit and have a lot of experience working with individuals experiencing trauma. My passion is working with families, and I have supported families navigating through the different stages of development. I believe in evidence-based therapy and use scientifically proven methods in my practice.
Certifications / Professional Recognition
EMDR (Eye Movement, Desensitization and Reprocessing)
DBT Essentials – Level Two
Cognitive Behavioral Therapy
Gottman Method Couples Therapy - Level One
Emotionally Focused Therapy with Individuals-Level One
Acceptance and Commitment Therapy
Gender Journey Training
Trauma Informed Practice
Heather Jorissen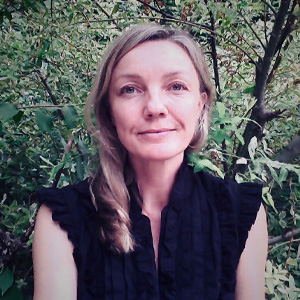 I practice counselling from a client-centered holistic perspective. Compassion and curiosity are at the forefront of my approach to supporting the strengths of my clients and their innate healing intelligence.
Working from a relational/attachment lens, my practice is informed by Emotion Focused Therapy, Process Work, Acceptance and Commitment Therapy, Compassionate Inquiry, Gestalt, somatic therapy, nature-based healing, and nutrition.
I believe there are many systemic and environmental factors affecting our health and wellness. I take a social justice perspective, acknowledging that unjust systems often create the issues that people face. Exploring resiliency, agency and personal empowerment is part of the work of addressing these paradigms in therapy.
Areas of Focus
Depression
Anxiety
Grief and Loss
Trauma
Self-worth
Relationship Conflicts
Existential Distress
Psychedelic Integration
Couples Counselling
Certifications / Professional Recognition
Master of Counselling Psychology
Registered Clinical Counsellor, B.C. Association of Clinical Counsellors (RCC. #17252)
Emotion Focused Therapy Externship
Process Work Certificate
Nutritional and Integrative Medicine for Mental Health
Christine Schwarz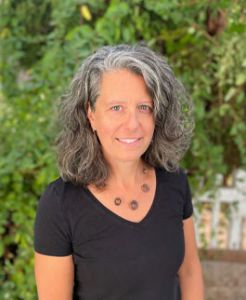 I immigrated from Austria to Canada in 1994 and I am grateful to be living, raising my family and working as an uninvited guest in the ancestral, traditional and unceded territory of the Syilx Nation.
I am passionate about supporting individuals to enhance their quality of life through counselling. My formal education, work experience and passion for learning enable me to guide you on this journey. I am a social worker by training with a Bachelor's degree from McGill University and Master's degree from the University of British Columbia - Okanagan. In addition, I am a registered Social Worker with the British Columbia College of Social Workers (#10502), which may enable you to access funding for our sessions. While I am working with a variety of issues my clients bring to me, over the past 8 years I have specialized in the field of sexual trauma counselling (both historic and recent), supporting individuals living with anxiety, depression and post-traumatic stress disorder.
Please contact me at christine.schwarz.counselling@gmail.com or at 250-588-5330 to discuss how I can be of help to you.
Training and formal education:
KinSHIFT Training: Elements of Truth: Before Reconciliation
DBT Skills Training
ASIST Suicide Prevention Training
Child Sexual Abuse and Complex Trauma Graduate Certificate (JIBC)
Sand Tray Therapy
Master's Degree in Social Work (MSW)
Bachelor's Degree in Social Work (BSW) 
Bachelor in Sociology (BA)